Today I was joined by a lively group of women - we ate scones, filled the room with laughter and made some beautiful centerpieces. Each unique and reflecting the maker. We used camellia foliage (with buds!) juniper and mint for our greenery, gorgeous heart roses, red spray roses, white ranunculus and a sweeping spray of James Storie Orchids. These arrangements turned out lush and so fragrant.
Last night I finished all my prep for the class and took a few little bits to make a fun and festive wreath/crown - perhaps my favorite one ever!
I'm so looking forward to a 2018 and a new round of classes - who's in?? Here are a few pictures from our morning over scones and coffee at The Union at the Montgomery.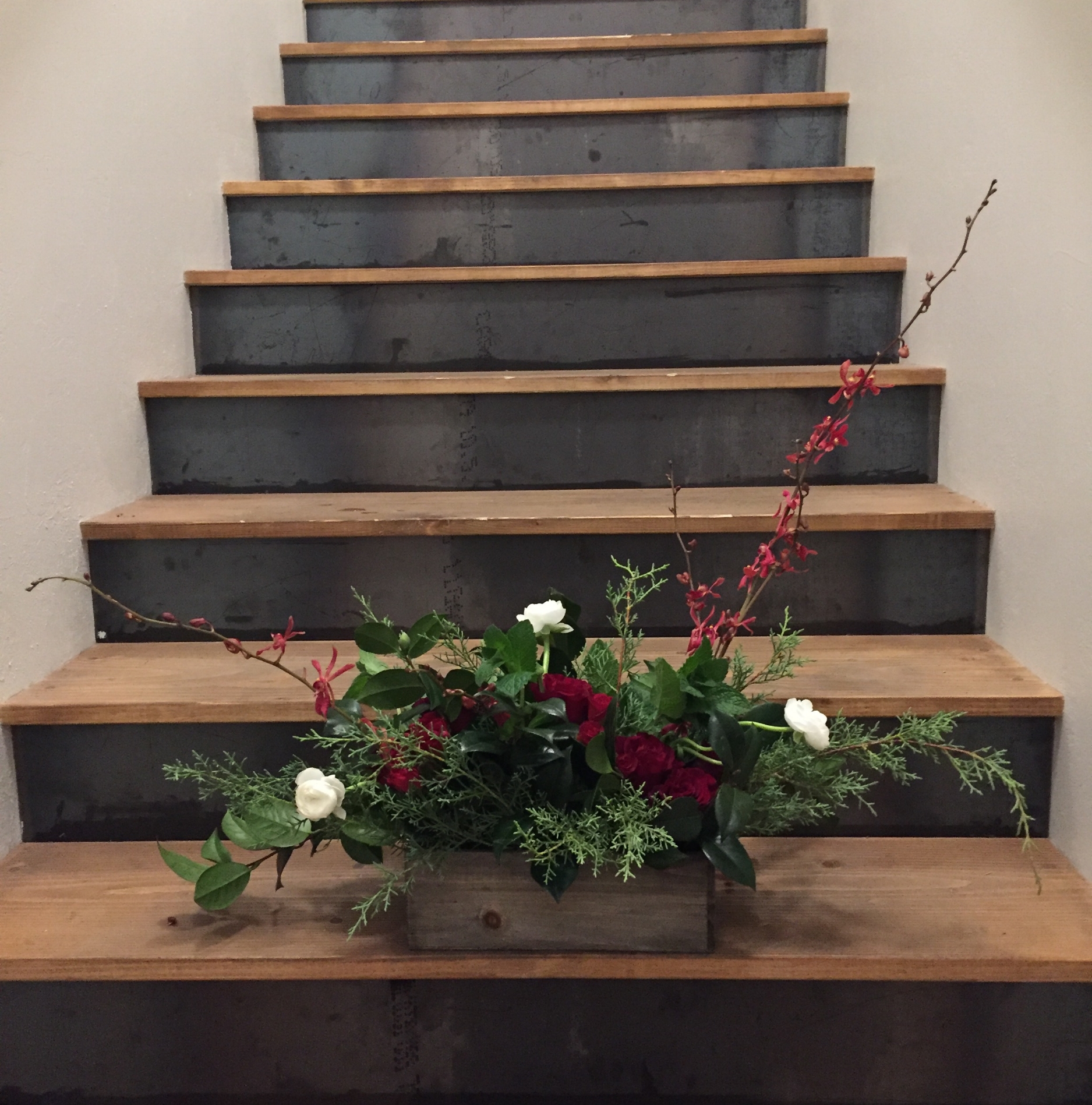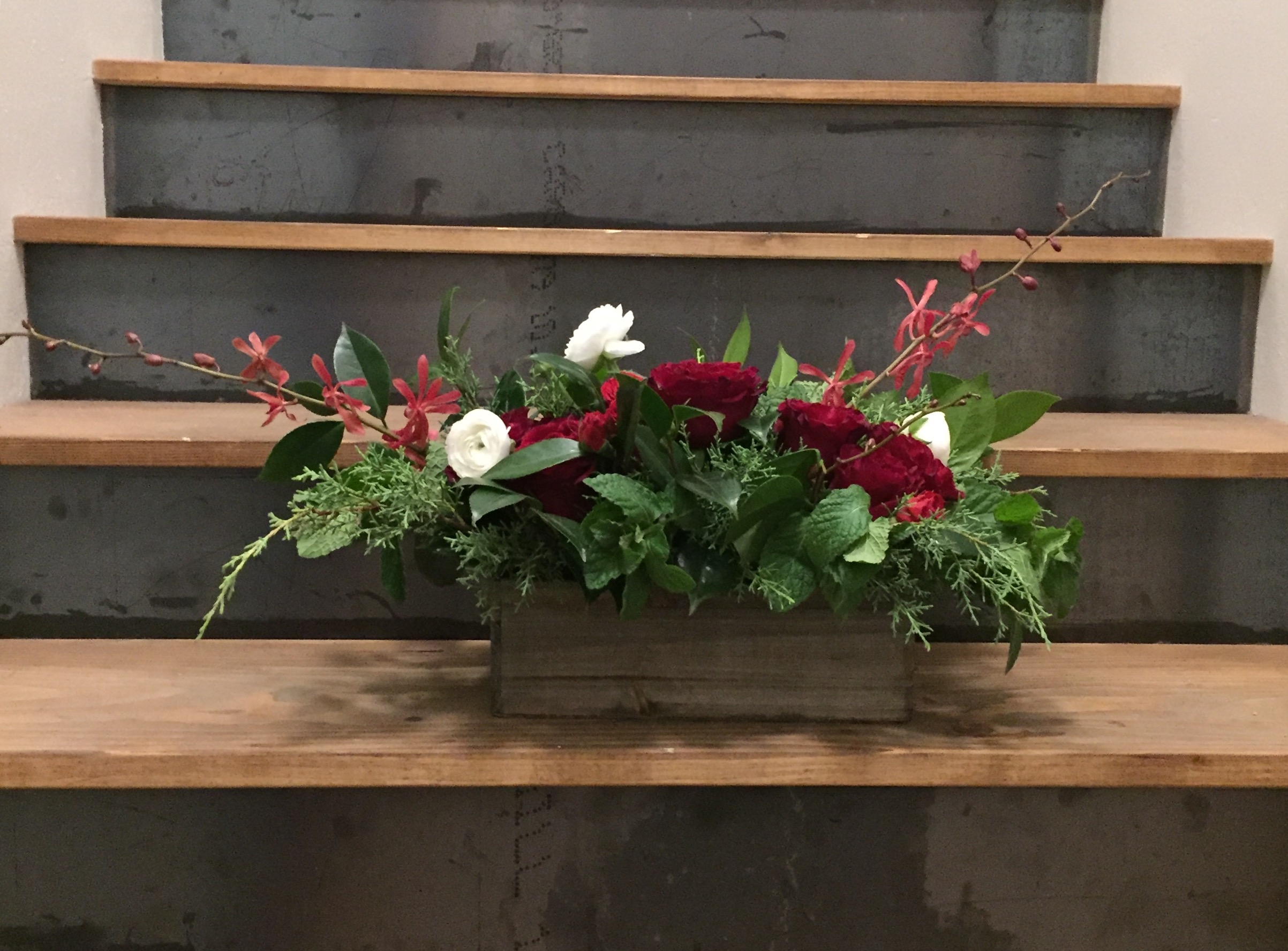 The women I've met through flowers this year are a treasure and I am so thankful for each one. Their enthusiasm and joy in flowers is so good for my heart and I can't wait to meet more of you in 2018. Love flowers? Want more in your life? Let's connect.
__________________________________________________________________________
Hire an excellent wedding florist in Sheridan, WY
Getting married in Wyoming? I can't wait to dream with you about flowers for your big day! We believe that flowers evoke emotion and use texture, color and thoughtful design to translate feelings into the present moment. Use the connect form to start a conversation today.